The pandemic forced many hotels to make a ten-year technological leap within a few months. According to a study conducted in 2020, 64% of respondents worldwide believes that technology will play an important role in post-pandemic travelling. They believe that new technology will enable hoteliers to streamline each process and rethink each hotel department. Moving towards a new normal, there are a few tech innovations that can shape the post-pandemic journey of hoteliers.
Smart Room Tech
Guests expect reduced touchpoints in a post-pandemic world. Light switches, thermostat controls, and TV remotes are common touchpoints in a hotel room. These can be avoided by using smart room technology. Post-pandemic guests would hardly be thrilled to fumble around for light switches at a time that calls for minimal physical contact. Having app controlled or motion-sensing light systems will provide guests with the ease and safety they expect. Hoteliers can also install smart thermostats with app-based control over Wi-Fi so that guests can change the temperature without touching the dial.
Incorporating smart room technology like IDS' FX Roomate will enable hoteliers to provide guests with better hygiene standards combined with excellence of services. This solution allows guests to control A/C, light and drapes through the application itself. This will help in saving energy, time, and expenses as well. It offers an elevated level of convenience that modern travellers want.
Mobile Experience
Research into guest preferences reveal that guest satisfaction levels drop by 50% if there are any delays at the front desk. Mobile check-in/out procedures will help reduce lines and foot traffic at the front desk. Incorporating smart check-in solutions like IDS' FX Mobile Check-In will allow the staff to check in guests as they make their way to the room. It provides quick identity document scans and automatically allocates rooms as per availability, creating a smooth check-in experience without delays.
Hoteliers can also use technology in the restaurant ordering process to improve the guest experience. Automating the hotel restaurant process through software like IDS' FX Dine will improve overall efficiency by providing real-time visibility of the table. This enables the restaurant staff to send the KOT directly to the kitchen display system and the POS, which will help hoteliers to provide faster services to the guests.
Mobile payment is another crucial technological addition needed for hotels in a post-pandemic era. Guests prefer mobile wallets over the traditional wallets due to the convenience and security it offers. Moreover, contactless mobile solutions like IDS' FX GeM enables hoteliers to initiate check-out through a contactless payment gateway. It generates automatic bills, ensuring customer retention by providing a seamless and safe experience for post-pandemic guests.
Fast and Reliable Internet
The COVID-19 outbreak had hoteliers rethinking their revenue streams to attract potential guests. Offering rooms as temporary offices is one such strategy. 90% of these potential guests want Wi-Fi access in their rooms, while one-third of them stated they would not return to a hotel that did not meet this expectation. The better and more accessible an internet connection is, the more time these business travellers will spend at the hotel. Additionally, free and fast Wi-Fi will allow leisure travellers to update their social media account and use their devices to make trip plans. This will help the guests feel relaxed and satisfied with the hotel's service.
Global brands believe that free and fast Wi-Fi is not just a benefit for travellers, but it also helps hotels innovate and offer the best experience for their guests. By giving employees access to information in real-time through fast Wi-Fi, they will be efficient and timely in performing their tasks.
TV Casting
From a cleanliness perspective, TV remotes pose many issues. (The rubber buttons and the grooves must be thoroughly cleaned, and disposable plastic covers create additional costs.) TV casting emerged as a go-to solution for this issue. Rather than relying on a remote and manually typing in usernames and passwords for each streaming service, guests can cast their favourite content right from their devices. TV casting will help guests watch their preferred content and will be intuitive to use with an easy set-up. This will not only enhance the guest experience by giving them more control of their stay but also get rid of cable subscription costs.
Hotel technology underwent a significant boost during the pandemic. Incorporating these new technological innovations into their hotels is the most effective solution for hoteliers to move forward as a successful business in the post-pandemic world.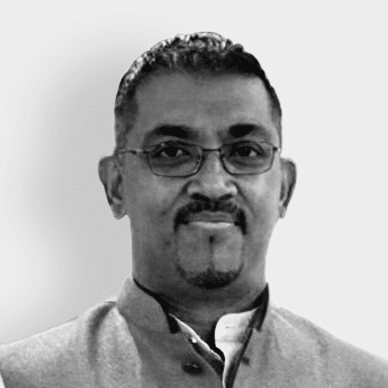 Senior Vice President- SAAS Engineering
An extremely driven and dedicated personnel, Kevin is currently the Vice President of Products at IDS. He has the unique ability to be a strategic leader looking over the entire new development concepts and making them a reality. He works extremely focused in an intense environment and is a result-oriented person. He is responsible for planning, creating and implementing the overall new products strategy. Besides that, he is responsible for setting up the overall strategy for creating company's products and offerings for the future.