From birthday cards to loyalty emails, a hint of personalization can always reach the reader's heart. Almost inevitably, the smart world we live in today calls for many things involving a screen and a click. Whilst the digitalized lifestyle brings in a great deal of convenience, we cannot deny that it is, to some extent, impersonal. Moreover, in an industry like hospitality, where guests prefer to be known, remembered, and treated exceptionally, delivering their needs, digitally or directly, with a hint of a personal element is incredibly important. What are a few key tips to fuel guest experience with the power of personalization? Read on to find out.
Stay Connected
From booking to checkout, staying connected with your guests can help make them feel special. The pandemic might have called for a contactless journey, which eliminates personal contact. Still, ironically, technology is assisting hotel staff to stay connected through Hotel ERP and other integrated solutions. Since guests more often use online check-in and a digital key to access their room, hoteliers can make them feel welcome by setting the tone for a great stay by sending a personalised welcome email or text when guests arrive. Chatbots are also a great way to help respond to guest questions 24/7 and make them feel well looked after.
Focus On The Little Things
Fortunately, personalising the guest experience is not as complex as it seems. At its core, it requires you to pay attention to guests – something that is expected of marketers and business owners anyway. For instance, an email on a specific date, such as anniversary, birthday, etc., can remind your guests that you care. Similarly, a short, hand-written note apologising for a Wi-Fi glitch or room service delays could go a long way in establishing trust and credibility. If your guest is travelling on business, suggest some quiet areas of the hotel where they can concentrate, a free upgrade to faster Wi-Fi, or give them happy hour vouchers for the hotel bar, so they have something to look forward to at the end of the workday.
Interact on Social Media
From exotic cultures to colourful traditions, social media has helped travellers search for places they have never been to before. Hotels can leverage the power of this tool to personalise the guest experience. For example, hotels looking to tap the professional/business travellers' markets should opt for a strong presence on Twitter, a platform filled with professionals and tech-savvy individuals. Hotels can integrate guest experiences into their social media stories and encourage guests to share their experiences. They can also share guests' photos, comments, and stories on their feeds, comment on their shares and engage in conversations.
With the right technology solutions, hoteliers can respond, react, and tailor the experience to their travelers effectively. Through advanced Hotel ERP solutions, hoteliers can track, record, and collect pertinent guest stay information, everything from service purchases to amenities used, frequently visited locations, their music preferences, even down to the type of coffee they prefer. Utilizing this data effectively, hoteliers can predict guest needs and provide a more personalized service, elevating the overall customer service experience.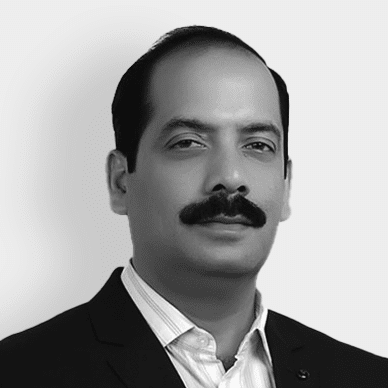 Senior Vice President - Sales, South Asia & South East Asia
He brings extensive industry experience and a track record of success in selling technology and services to global clients across hospitality markets. He has proven to be essential and crucial Sales personnel who is primary involved and contributing to acquiring new clients in South Asia and South East Asian regions.