Travel restrictions and lockdowns brought by the pandemic left all travel enthusiasts longing to jump back into their exciting lives. The distribution of vaccinations and the establishment of new norms is reawakening the travel industry. The light at the end of the tunnel for hoteliers is not so far away. The hospitality market, which faced a massive setback during the pandemic period, is expected to grow up to nearly $5,891 billion by 2022. This article will explore possible strategies that hoteliers can incorporate as the travel demand strengthens.
Adapting and adjusting constantly
During the pandemic, the essential quality that every hotelier should have is the ability to learn, adapt and adjust consistently. A typical hotel business plan is made in terms of a full calendar year or quarter by quarter. With the rise of the pandemic, this method of planning ended up being ineffective. Having a month-by-month plan and being ready to change directions quickly is the most suitable path to take in a post-pandemic era.
Adopting new technology and trends will help hoteliers stay agile in these changing circumstances. To power up their marketing and improve potential guest experience, hoteliers can use data collected from reviews, social media posts, blog posts and surveys. This data will constantly be changing with the attitudes of guests. Using this data and applying data-driven decisions will be key in making an adaptable hotel strategy that fits perfectly into the current travel situation.
Having the finest technology for assistance while navigating in unfamiliar waters is important. IDS' FortuneNext 7.0 can be the ideal all-in-one ERP solution for every hotelier. FortuneNext 7.0's ability to provide easily observable hotel data can help hoteliers easily adjust their hotel rates and create offers following the changes in travel restrictions. Its ability to provide up-to-date and accurate facts and figures which are readily available will help hoteliers to make quick decisions and adapt consistently.
IDS' FX Pulze is a data analytics mobile application that will help hoteliers view business-critical data in real-time at their fingertips. It displays all revenue streams of a hotel such as room rates, room sales and also provides statistics based on room type and market segment. The visualised summary of data will help hoteliers to make quick and better decisions.
Retargeting and Upselling
Studies show that it costs five times less to retain existing guests than to capture new guests. This is because guests are more likely to choose a property that they have stayed in before and have a positive association with. Hoteliers can use this time to strengthen their relationship with previous guests. They can convince previous guests by ensuring that the hotel has strong policies in place for cleanliness. They can offer benefits for loyal customers and special amenity packages for guests who are revisiting. These perks will influence massively in their decisions of revisiting the hotel.
Overwhelming post-pandemic guests with all the available options could lead the guests to lose interest. Instead, hoteliers can use the data they have collected on customer preferences through communications while travel was on pause to make personalised options available for guests. By showing that the hotel understands the needs, wants and preferences of the guest, a deeper relationship can be built with the guests. This will help hoteliers to generate more revenue with less effort.
Creating New Revenue Streams
The number of booking cancellations rose to 53% in the year 2020 with the pandemic outbreak. Reducing prices to drive up demand is not always an option. Instead, hoteliers should seek new revenue streams. Renting out empty spaces to remote workers is one practical revenue solution that hoteliers can consider as an attempt to attract guests. The private, clean, and comfortable environment provided through a hotel room alongside the complimentary amenities and food will be ideal for individuals who prefer to work away from distractions at home.
Hoteliers can rearrange room layouts to accommodate business travellers, offer complimentary coffee and pastry services and promote meeting spaces, conference rooms and utilities for video conferencing. Hoteliers can also provide digital registration and pre-selection of the workspaces.
In the post-pandemic world, the path to success is not limited to wearing masks and marking social distancing signs in the lobbies. It is about quick adaptations and initiating creative ideas. Exploring various solutions and attracting guests through them will help hoteliers to revive the industry successfully.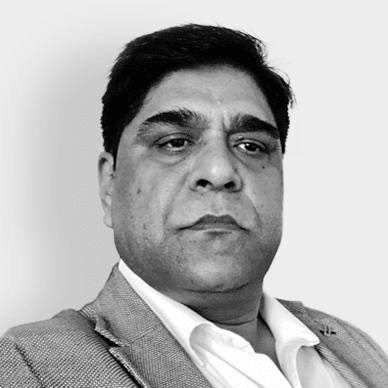 Chief Revenue Officer
As the Senior VP for Middle East & Africa, Rajesh P Yadav lovingly known as "RPY" at IDS is one of our most enigmatic leaders who is extremely capable in strategic planning, business operations and business development. He identifies new potential markets and find ways to build new clients for IDS in these new markets.