Unlike other businesses that can operate remotely, hotels highly depend on their guests' physical presence for revenue, which was hugely disrupted by the virus. The hospitality industry, which was forecasted to grow into a $1.7 trillion industry by 2023, faced a significant downfall of 73% with the rise of the pandemic. However, with vaccine doses being administered and lockdown restrictions being reduced, hotel operations are slowly resuming. Hoteliers will have to prepare themselves to help guests adapt to the new normal by providing the necessary technology and services.
Redefining luxury
With the changes in safety protocols, luxury facilities in hotels have been redefined. What was once a request for a dinner reservation at the most exclusive hotel restaurant may now be a request for in-room dining. The best way for hotels to speed up their recovery is to understand guest expectations in the new normal. For guests to be confident that it is safe to stay in hotels, the hotel will have to feel as safe as their own home. Guests will be expecting heightened cleaning standards, clear policies around social distancing, and contact-free interactions as features of luxury.
Emphasis on the outdoor
Lockdowns have caused many people to crave opportunities to get some fresh air and sunshine. Added to this is the less appealing notion of large crowds crammed into one room. Hotels need to capitalise on this trend. According to research by Hotel Guru business travellers may host events or seminars outside as space and weather allows. Hoteliers can prepare themselves for these events by setting up pergolas and picnic tables outdoors for guest use.
Hoteliers can also create new seating and foot traffic arrangements that allow social distancing in areas like the poolside. They can make sanitation efforts frequent and as visible as possible to help guests feel more comfortable when using outdoor amenities. Adding sanitation stations in several places within the property will also prove to help make guests feel safer.
Hybrid Events
With the changing dynamics in the corporate world following the pandemic, one major change will be event planning. Hybrid events have appeared as the new solution for holding onsite functions while providing a safe environment for the attendees. In hybrid events there will be a combination of in-person and virtual live streaming elements. The challenge arises for hoteliers in preparing their property with the necessary technology and infrastructure facilities to support their guests in holding hybrid events.
Hotels will need to be equipped with enough Wi-Fi bandwidth and speed to cater to a large number of attendees. Hoteliers will also have to invest in the latest audio-visual equipment to improve experiences for their business guests. Spacious work amenities and event spaces with optimum sound insulation, video conferencing capabilities, and appropriate backdrops are some other important elements that hoteliers will need to provide when hosting a hybrid event at their property.
Needless to say, apart from these new requirements of the guests, following hygiene practices and adhering to social distancing regulations will be crucial. Hoteliers will need to embrace contactless solutions like IDS' FX GeM to enable contactless check-ins, check-outs, and digital keys to ensure fewer touchpoints and physical interactions to create more safety for the guests. Disinfection and sanitisation should be given primary focus, and hoteliers will need to get stockpiles of sanitisers, masks, gloves, and contactless temperature checking equipment before reopening their hotels.
As the hotel industry recovers, it is important to understand the guests' requirements and be prepared for their needs. Adapting efficiently to the change in guest sentiments and incorporating newly-evolved technology will allow hoteliers to overcome challenges and seize opportunities that have presented themselves amidst the crisis.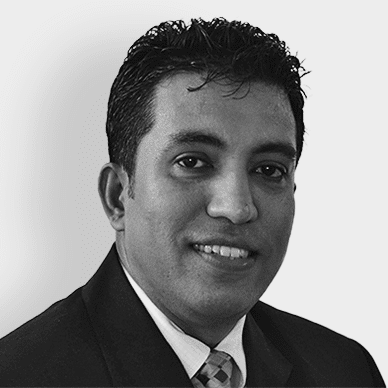 Vice President & Country Head of Sri Lanka and Maldives
Looking after entire Sri Lanka and Maldives, Nandika as a VP is responsible for the Sales and Operations team encompassing hospitality software. His years of expertise in IT and strategic management has helped in contributing to streamlining the technological needs of IDS clients.