Mobile technology is increasingly becoming crucial to the entire travel experience. As discussed in the previous article, this is due to their accessibility and ease. Travellers are more drawn to using this payment method than using traditional payment procedures. As a part of the service industry, satisfying the needs of the guests is the duty of every hotelier. Therefore, adopting measures that are preferred by the guests is important. Accepting and incorporating mobile payments into their hotels will therefore bring high returns for hoteliers.
Mobile payments have brought transactions and payments to the fingertips of people around the world. One major reason for its popularity is how it simplifies operations while saving time. Hotels which are willing to incorporate mobile wallets will not only be able to gain the same benefits but also will leave a lasting impression of the hotel upon guests.
Why incorporate a mobile wallet system in hotels?
The security and convenience provided by mobile wallets have ensured that they will be one of the most popular methods of financial transactions in the travel industry. Due to this, incorporating a mobile wallet system into hotels is gradually becoming mandatory. Having a mobile wallet facility will not only create a comfortable stay for the guests but also will be highly beneficial for the hotels.
One benefit that mobile wallets would provide is facilitating fast and secure transactions. Compared to traditional methods, contactless payment would provide more security through encryption. Guests can therefore always remain confident about the safety of their data.
Another benefit that mobile wallets provide is increased customer satisfaction. Statistics show that the number of people choosing mobile wallets to manage their payments is growing by 29.6% every year. The use of mobile wallets will provide guests with the latest technological solutions for financial transactions. Satisfied guests would leave with a positive impression about the establishment, boosting the hotel's reputation.
Mobile wallet usage increased by 23.6% during the years 2020-2021, mainly because hygiene was made a crucial factor in every person's life during the pandemic. This has led hotels to be more aware of the maintenance of hygiene in their property for the safety of the guests. Having a mobile wallet system will guarantee the cleanliness of the payment process. Guests will therefore feel comfortable during both the check-in and check-out processes. It would also showcase the hotels' ability to adapt to the challenges of modern times positively.
Having software that helps hoteliers promote minimum contact during hotel operations would be the ideal solution for the post-pandemic era. IDS' FX GeM is a software that provides contactless check-in and check-out and device-based service request facility. It is designed for uploading guest documents and placing digital signatures, eliminating the need to exchange physical documents. Its secure contactless payment gateway allows guests to initiate check-out with a simple click of a button. It delivers instant and contactless communication between guests and staff making it easier to maintain minimal contact.
Incorporating mobile engagement software in restaurants and bars is another important aspect through which hoteliers could maintain minimal contact. IDS' FX POS is a software solution that provides hoteliers with the necessary assistance to incorporate effective mobile engagement. It is integrated with a secure payment portal facilitating quick transactions. Despite the importance of a hotel's location, price, and facilities, success in the hospitality industry is often a matter of giving customers a comfortable experience. FX GeM and FX POS ensures a hassle-free and secure experience for the guests and the hotel employees.
Today, mobile payment services have become increasingly important to guests in choosing a hotel or a restaurant. Hotels which become mobile-friendly would be the go-to options for the guests. Therefore, adopting proper software to carry out successful mobile payments would help hotels for both an uprise in guest satisfaction and market position.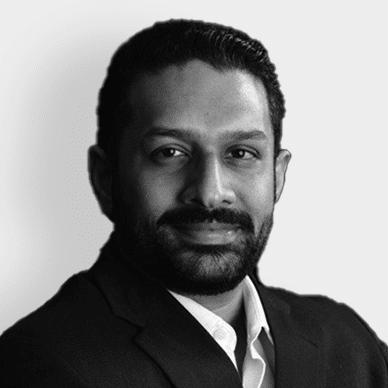 Vice President - Business Development
He is responsible for developing growth strategy focused both on financial gain and customer satisfaction. He is also responsible for conducting research to identify new markets and customer needs.