From fitness classes to friend unions and colleague meetings to college parties, digital platforms have made it possible for us to be educated and entertained even after the Covid Pandemic. The word 'remote' has suddenly become the catchphrase in any workplace with an increasing number of people loving the 'pants optional' perk that remote working carries along with it. But this word, was a buzzword in the hospitality industry even before Covid took the world by storm and heightened the need for it. Hoteliers have consistently worked on getting their hands on suitable solutions to help them better manage their hotels remotely when they saw a rise in the number of travelers carrying mobile devices. This has finally led to many hotels replacing in-room telephones with in-room tablets and many other upgrades in hotel technology. But how exactly did technology help hoteliers keep tabs on their hotels through their tablets? At any time and from anywhere?
The Revolution Of Remote Hotel Management
From evaluating critical success factors to comparing the hotel's key performance indicators, hoteliers are able to keep their fingers on the pulse of their hotels with an integrated application like FX Pulze or software like FX Front Desk from wherever they are. This gives hotel managers the advantage of keeping in touch without having to physically be at the hotel. Hotel owners can often log-in daily to monitor reports for occupancy, average daily rate, and revenue per room available as well as profit or loss statements -often for multiple hotels or portfolios. Whether they're taking a vacation in Bora-Bora or bored at home on a lazy Sunday, whatever information regarding the hotel will be just a few clicks away!
If you rewind 10 years back, hotel management was no easy work and carried along with it cupboards of dusty files and tables decorated with bulky computers. In fact, the amount of emails and computer work were becoming a hindrance to stay active and engaged with guests. But hotel management software actually turned the tables for hoteliers and remote management created a revolutionary change. The ability to quickly access data not only released more time to focus on guests and helped them make more revenue but it also became highly important when related to pace and variances, to budgets and forecasts in all types of revenue. With software like FX Finance and FX Pulze, hoteliers can now have access to multi-property accounting in a single database and view mission-critical business data in just one go!
The "anytime anywhere" access to hotels allows management to work smarter, and focus on the highest priority items timelier. It also allows for greater efficiency as tasks like multi-group booking and rate management can be carried out effortlessly with an integrated solution like FX CRS. Staying connected through technology helps owners and workers do everything in real-time. This leads to greater flexibility and greater job satisfaction as they get to work outside office hours and get attached only as much as they want to be.
Challenges Faced
Not all technology is perfect. And although remote hotel management has taken hotel management to a whole new level, it does not come without bringing about some challenges. When communications were handwritten or were even emails, there was always a hard copy evidence and a paper trail. But when it comes to text, printing becomes a chore and there are times when hoteliers put their phone away, forgetting to take action.
Internet connection is vitally important for remote hotel management. And it's no surprise that some places call you to reach your phone out and walking around trying to find the perfect spot behind a curtain or in the corner of your storeroom. In many parts of the world, you'll be able to get connected to the internet, however, if hoteliers are in a place where the internet connection is not reliable enough, then remote hotel management becomes a hassle unless backup plans for other connections are in place.
Wrapping Up
It's true that the hospitality industry takes a bit of time to grasp on tech trends and some hotel owners still prefer old-school tech, with a touch of cloud. However, the resistance to adapt to cloud technologies and mobile management of hotels have a continuously declining trend. This is especially after the pandemic which turned touchless tech into a norm and brought about a need for contactless Solutions and works from home management. And hoteliers are making changes to adapt and stay consistent with the changing needs of the environment through innovative remote hotel management software like FX Front Desk in order to sail through the storms and provide the ultimate guest experience for their guests.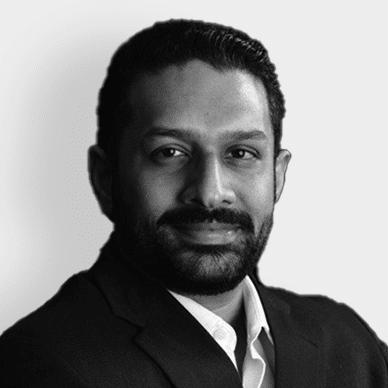 Vice President - Business Development
He is responsible for developing growth strategy focused both on financial gain and customer satisfaction. He is also responsible for conducting research to identify new markets and customer needs.