Today's travellers are not just looking for a place to stay when they look for hotels. They are also looking for a place with excellent cuisine. The total spending by consumers within hotels, which includes restaurants, bars and lounges, room service and in-room minibars, totalled $48.7 billion in 2018. These facts show that modern guests consider food and beverage (F&B) as an important aspect of their vacations.
However, with the rising costs and limited staff, technology is becoming a must in carrying out the F&B functions in hotels. Hoteliers should focus on automating activities that do not add value and reducing operating costs through smart technology. By fusing technological options into the F&B operations, hoteliers will be able to achieve better productivity and create an improved guest service.
Table Management
Usually, hotel F&B staff log on to different devices, reservation accounts, and check several emails to consolidate reservations from various platforms into the hotel's table management system. However, with smart technology, the staff will only need to log-in to one table management system, integrated with various dining reservation platforms, to view all reservations.
Usually, the F&B staff must walk around and search for available tables, flag them for cleaning, and manually indicate that they are ready in the table management system before another staff member brings in a guest. However, with mobile applications like IDS' FX Dine, the staff will be able to view available tables in real-time across the outlet on a single screen. This will minimise delays in service and assist the staff in responding to guests through effective table management.
Ordering
Normally in a hotel restaurant, the F&B staff are constantly on the lookout for guests who are ready to order. During peak hours, this can lead to long delays, severely affecting the customer experience. Moreover, the constant back and forth from the POS touch screen to the tables will leave the staff exhausted, heavily impacting their performance. Mobile technology like IDS' FX Dine will help hoteliers avoid these inefficiencies. With its mobile ordering technology, the F&B staff will be able to take orders from nearby tables consecutively, easing the workload. By selecting items from a pre-defined menu and instantly generating KOTs sent straight to the kitchen, the guests can receive a fast and efficient service. FX Dine enables hoteliers to create a streamlined order taking process and an enhanced dining experience for the guest.
Payment
Generally, during the payment process, the F&B staff must input all food orders made into the POS and print a bill for the guests to pay or charge to the room. The staff will then manually tally closing figures at the end of each shift. With an integrated F&B system, the POS will create the bill with a simple click of a button. IDS' FX POS is one such system that provides real-time updates of accurate information. This will eliminate the need to manually update information, preventing the staff from wasting time and energy on tasks that do not add value. It is also integrated with a secure payment gateway that facilitates quick transactions helping the hotel staff provide a speedy service to the guests.
Food Inventory Management
Hotel food inventory management is a tricky process for hoteliers. Failing to account for internal orders and transfers, ineffective staff training, and disorganised storerooms, refrigerators and freezers are some of the common challenges that hoteliers face. Another concern for hoteliers is the lack of accurate reporting facilities, making all the data collected in-actionable. These issues make it difficult for hoteliers to have proper control over their inventory, costing, and purchasing. The inability to access actionable data can lead to spiralling of food costs.
Inventory management through tools like IDS' FortuneNext 7.0 will help overcome these challenges. Its ability to view the average consumption per day will help hoteliers avoid food wastage. By using instant updates on kitchen stocks and sales, hoteliers will be able to eliminate overstocking, understocking, and theft. FortuneNext 7.0 provides costing methodologies with facilities to define sales and cost budgets. This will help make inventory management simpler for hoteliers.
Technology is changing the way hotels deliver services to guests. The bar is raised in guest expectations from the F&B sector. Incorporating optimal technology will help hoteliers deliver the best service to their guests while moving ahead successfully in the industry.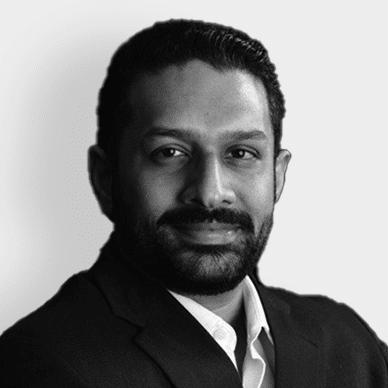 Vice President - Business Development
He is responsible for developing growth strategy focused both on financial gain and customer satisfaction. He is also responsible for conducting research to identify new markets and customer needs.