Booking engines can be an incredibly powerful tool for hotel owners, but they are still often overlooked and even ignored in the hospitality tech industry.
This is a major oversight. The good news for hoteliers is that by working with the right Property Management Software (PMS) and online distribution partner, you can squeeze even more value out of your booking engine, tapping into a whole range of impressive benefits and gaining an edge over your competitors.
First, let's look at why booking engines are so beneficial when used correctly.
Benefits of a booking engine
Booking engines allow your guests to reserve rooms directly on your hotel website, instead of relying on third-party platforms or outdated booking methods. Let's look at why this is so useful:
Gain more direct bookings since a well-set-up booking engine is easier and more preferable for visitors to book directly through your site, avoiding lost money through commissions on third-party platforms.

Booking engines make it possible to personalise the booking process much more for users, creating a better and more rewarding experience for them.

A stronger online presence, including more traffic to your site.

Add upsells and other deals to the booking process much more easily.

Reduce the workload of your staff.
How can the right PMS and online distribution partner help you get more out of your booking engine?
With the right property management system and an online distribution partner—as we offer at Hotel-Spider with IDS—you can get much more out of your booking engine's features, reaping more of the benefits above.
Integrate with your hotel website
Integrating your booking engine into your website will give your users a smooth and friction-free experience when making reservations. This is essential to stop them from leaving the process and choosing another platform.
Install the perfect booking button
With a perfectly designed enticing booking button, you can transform your website into the kind of place your customer will want to make a purchase.
Cater to mobile customers
Around 40% of hotel bookings in 2021 were made via a smartphone—a figure that is even higher for millennial customers at 66%. It's essential to make it easy and inviting for your customers to make bookings through their phones. It's also easy to set up this function in your booking engine by using your PMS.
Take a data-driven approach

A good online distribution system allows you to carefully monitor many aspects of your booking engine. This way, you can access valuable insights about the process and make tweaks and improvements to drive conversions higher, get more direct bookings, and grow your hotel.
Support different languages and currencies
As a hotelier, you are likely cater to guests from many different parts of the world. The right PMS and online distribution system allow your booking engine to support a wide range of languages and currencies, making the booking experience pleasant, convenient, and smooth as possible for a wide range of guests.
Work with Hotel-Spider
At Hotel-Spider, our online distribution platform and our NEW SB4 booking engine built will help you access all the above benefits—reaching as much of your website potential as possible. This can help you drive more direct bookings, compete more effectively with third-party booking platforms and other hotels, and grow your revenue.
Get in touch with us to learn more.
https://www.hotel-spider.com/en/in/contact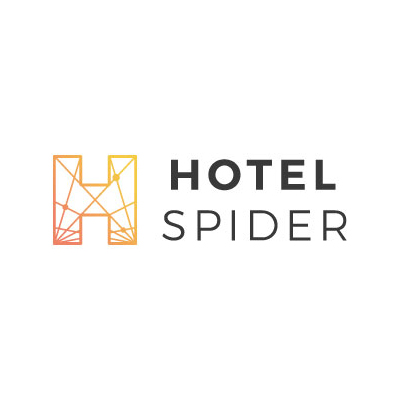 Hotel-Spider is a Swiss-made, cloud-based, all-in-one online distribution system for hotels. Our simple goal: to increase your hotel's visibility and online sales all while saving you time.