Decades ago, bulky desktop computers decorated tables and clunky cash registers cluttered the front office. Today, staff can stay away from these nightmares and meet their business needs with fast, mobile, and powerful POS solutions. The pandemic that baffled the entire world has also elevated the need for non-cash transactions, and consumers prefer to pay with a simple tap on their mobile devices. Whether you run a Five- Star hotel in the most happening city or own a resort down the riverbanks of a tropical village, you will need a POS to run your business and power your back-office operations. What are a few significant factors to consider when choosing the best POS solution? Dive in to find out!
Automation
A key question to ask when choosing the best POS system for your hotel is whether it automates processes and reduces manual inputs. Guests increasingly require quicker service, exceptional quality, and a seamless experience, especially after the unexpected turn of events in the recent past. In order to facilitate this, hospitality providers ranging from restaurant owners and even food delivery platforms like UberEats need to get their hands on contactless technology that enables automated workflows. From capturing food orders to managing stock levels, a solution like FX POS that integrates with the hotel PMS can help staff provide their guests with the ultimate guest experience.
Adaptability
The pandemic has more than doubled the number of delivery apps, as many restaurants have started delivery for the first time. The POS solution has become a critical component during this shift. In order to react to the changing needs of customers rapidly and expand their businesses, hoteliers and R&B owners must consider the adaptability of their POS system and upgrade its features accordingly. Recently there has been a surge in demand for centralised POS solutions from these providers as they include various benefits like store level monitoring and reporting, information management and analytics. Simplifying the ordering and billing process, FX POS is a centralised mobile/cloud solution that facilitates take away and home delivery options.
Flexibility
It's best to consider choosing a POS solution that seamlessly integrates with your tools, applications, and software. Centralised cloud-based POS solutions like FX POS that are fast, scalable and efficient, enable R&B and hotel staff to view order information and handle restaurant operations directly from a configurable table layout screen. An added benefit of a cloud-based POS solution is that it eliminates the need for costly upgrades and minimises security risks traditionally associated with client-server systems.
Security
Any system that stores guest information and payment data requires a high level of security. When looking for the best POS solution for your hotel, ask vendors what processes and tools are in place to keep your guest data secure. Ensure that your payment system is compliant with the necessary security standards. A solution such as FX POS, which is integrated with a secure payment portal, ensures security, and facilitates quick transactions.
Wrapping up, with a centralised POS solution, hospitality providers can get a property-level POS station(s) at each location that links to a central server. These linked systems provide corporate offices with real-time reports on important analytics and information like guest buying patterns. With improvements in integration, data processing speed, compliance and connectivity, now is the best time to go for a POS solution that supports the growth of your business.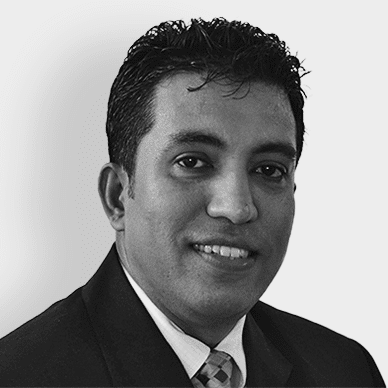 Vice President & Country Head of Sri Lanka and Maldives
Looking after entire Sri Lanka and Maldives, Nandika as a VP is responsible for the Sales and Operations team encompassing hospitality software. His years of expertise in IT and strategic management has helped in contributing to streamlining the technological needs of IDS clients.