Over the past few years, we've seen the way industries are being pulled towards a sophisticated system of capturing data. Data that are transmitted from cloud to cloud across countries and computers, between smartphones and scanners sometimes processed, analysed, interpreted, and presented with a cherry on top. Yes, you've guessed it.
Cloud computing is the name of the game
The demand for anytime-anywhere access kept climbing up the ladder, and after the pandemic that brought a plethora of challenges, this demand began inevitably skyrocketing. Cloud computing has helped many industries hold the rope of innovation and be resistant to change. This sought-after technologic revolution didn't miss out on the ever-growing hospitality industry either. But how can moving to the clouds really help hotels grow and reach high? Keep scrolling to find out!
They say 'History repeats itself, and ironically, in regards to technology, it does seem to be true.
Before personal computers took off in the early 1980s, if a company needed sales or payroll figures calculated in a hurry, they would most likely have bought in data-processing services from another company. Decades later, many companies are finding, once again, that buying computer services makes more business sense than do-it-yourself. Now, don't we sense déjà vu?
Gone are the days when every hotel PMS required a big server and hard-wired internal network to operate efficiently. With that level of complexity, a hefty support package from the vendor was usually necessary, too. By making use of cloud computing, hoteliers can pay for only what they demand. It specifies that your upfront costs are kept low as you are only paying for the computing power and cloud storage, which the hotel needs.
Delving in, we also learn that an added advantage of cloud solutions like the FX Front Desk or FX CRS is that it frees staff from their otherwise fixed terminals and lets them work independently and more efficiently.
Hotel PMS should ultimately serve one main purpose: provide hotel staff with top-notch tools to help them give their guests the best experience.
Cloud PMSs serve this purpose and beyond by streamlining operations, improving responsiveness, and ensuring data security. Being on the cloud also means that from bookings to hotel check-ins and check-out, they can all be done from smartphones or tablets with a solution like FX Gem. This creates a seamless and touch-less experience for guests. Quite precisely what the new normal calls.
This year has bought in new hope along with new vaccines. While we believe that hospitality will navigate through the challenges with this new hope, there is still an increasing concern for hoteliers to upgrade outdated equipment, meet new safety requirements and plunge on the benefits of the cloud to help them grow higher, stronger, and more resilient than ever.
To checkout IDS Next's kaleidoscope collection of cloud solutions: Click here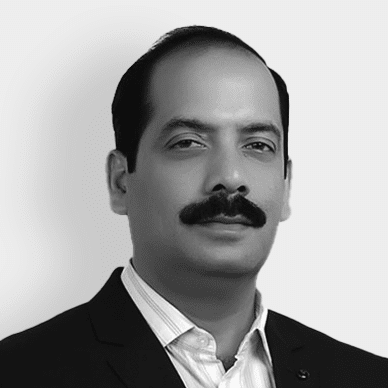 Senior Vice President - Sales, South Asia & South East Asia
He brings extensive industry experience and a track record of success in selling technology and services to global clients across hospitality markets. He has proven to be essential and crucial Sales personnel who is primary involved and contributing to acquiring new clients in South Asia and South East Asian regions.