With the rise of COVID-19, travelling and getaways came to an abrupt stop. New norms were created, and almost every person was confined to their homes. However, with the deployment of vaccinations, the world is seemingly settling down. This article will explore possible strategies that hoteliers can incorporate into their hotel business plan during the initial post-pandemic rise in demand. Well-informed and smart decision making is crucial at this stage for hoteliers to secure a strong comeback.
Monitor travel restrictions and demand
Keeping a close eye on the changes in travel restrictions will allow hoteliers to identify when demand could pick up since travel restrictions will vary from country to country as well as region to region. This will assist them to prepare ahead for what is expected. Countries that have successfully contained the pandemic are focusing on creating 'travel bubbles', where they open their borders to specific countries. Being aware of these travel bubbles will help hoteliers understand the market they will be catering to as travel restrictions ease.
Hoteliers should focus their attention on several factors that could mark the initial rise in travel. Ease of restrictions on business operations like reopening restaurants and outdoor dining with limited capacity is one such factor. For example, some governments allow a 50% occupation capacity for hotels and a 50% attendance capacity for events conducted in hotels. Keeping track of these regulations will help hoteliers cost optimise their room rates and employee levels. Ease of restrictions in self-isolation regulations, increase in hotel website traffic, and increase in future bookings and inquiries are some more factors that hoteliers can keep an eye out for. These factors will act as cues for hoteliers to start preparations for the effective accommodation of guests.
Updating the hotel website for direct bookings
Even though having OTAs is an added advantage for every hotelier, having a direct channel for hotel booking can be the most profitable way to fill the hotel. The one-on-one relationship created through direct bookings will create more opportunities for upsells before the arrival of the guest. Hoteliers should ramp up their marketing to promote direct bookings when the travel demand begins to strengthen.
A simple booking portal that creates a seamless booking process will encourage guests to make direct bookings. Hoteliers can also add special offers like meal perks, spa discounts, access to more hotel facilities for guests who choose direct bookings. In addition to that, direct booking allows hoteliers to provide guests with more flexibility, encouraging guests to book without worrying about the changing circumstances. Hoteliers can shape their return policies by communicating directly with guests and offer alternatives like rebooking or free cancellations within a certain timeframe. Direct bookings also provide greater scope for recognising and rewarding customer loyalty, which according to Deloitte, makes guests 13% more likely to return. Hoteliers can tune their website to identify returning guests and offer them loyalty points or rewards, further encouraging direct bookings.
Focusing on the local market
With international travel being slower to ease restrictions, the local market will be ideal for hoteliers to restart the industry. Hoteliers could focus their marketing and business strategies on the expectations of local travellers. Local travellers will be of various categories. Some may travel to seek refreshment after an unexpected disturbance to their everyday lives, while some may travel to catch up on the time and experiences they lost while in self-isolation. There will also be a group of travellers who will be intensely budget-conscious when they travel. Hoteliers need to identify the type of travellers they will be accommodating for and cater to them accordingly.
With health and safety becoming a priority, travellers will be highly conscious of hygiene. Hoteliers will need to make assurances that their hotels are undertaking the best practices to ensure their safety. Redesigning shared places within the property will help hoteliers to reassure guests who are concerned about overcrowding. After being cooped up in homes due to self-isolation, domestic travellers, especially millennials, will be more interested in adventure holidays. Hoteliers can opt to offer new packages which are inclusive of exciting deals for these types of guests. Hoteliers should also prepare themselves to accommodate large groups arriving for long stays. Preparations made to ensure their safety and relaxation will assist hoteliers to provide guests with a memorable experience.
The hotel industry is undergoing a challenging time. However, taking timely decisions and adjusting their strategies to meet the needs of the moment will help hoteliers revive the industry strongly and in a well-prepared manner.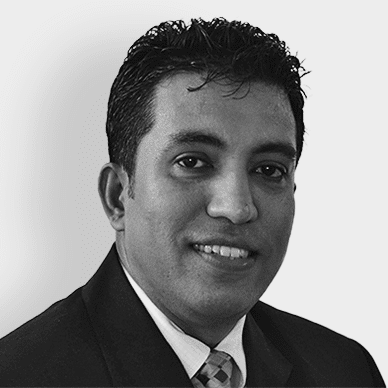 Vice President & Country Head of Sri Lanka and Maldives
Looking after entire Sri Lanka and Maldives, Nandika as a VP is responsible for the Sales and Operations team encompassing hospitality software. His years of expertise in IT and strategic management has helped in contributing to streamlining the technological needs of IDS clients.