Many things have been escalating at a rapid rate lately. From the number of tissue rolls that disappear from the grocery shelves to the number of hotels tech-rocketing to cyberspace and plunging on the ever-growing benefits of cloud technologies. As hotels squeeze in trying to differentiate themselves and create a position in the market, the need to stand out from the crowd and attract a particular audience has become increasingly important. In this age of Facebook and Twitter, travel bloggers talk about anything and everything. From hotel aesthetics to ambience, high tea to hotel lighting, and very recently, high-quality health and safety standards. This is why hoteliers need to shift their focus from their products to targeting these travellers, understanding their special needs, and catering to them in a personalised way. Scroll on to learn more on how focusing on niche markets can help hoteliers explore untapped opportunities and create value for their guests!
Defining Market Segments
Hotel market segmentation is a way of dividing potential guests into groups based on a set of shared characteristics. Having a clear idea of exactly which consumer groups drive the most value is vital to positively impact the bottom line. Every hotel offers a unique combination of characteristics. From luxury to location, hot tubs to holiday events, there are different categories to pick and prioritise. With a little more digging around, hoteliers will be able to understand who frequents their hotel now and whom they would like to do more business in the future. The use of BI and Data Analytics plays a vital role here to help hoteliers understand the preferences and purposes of a customer and categorise them into different market segments. This segmentation helps target the right audience for marketing and sales.
Connecting to Passions
Every traveller has a unique passion, be it binge-watching his or her favourite T.V with breakfast in bed or connecting to exotic local cultures and learning everything new and exciting about it. Hotels can create an identity that resonates with a specific community, from foodies to artists and musicians to high tech enthusiasts. For example, the 21C Museum Hotel hooks art lovers by offering the chance to "Sleep at a Museum." They curate modern art exhibitions at each of their hotels and provide their clientele the chance to "Consume global culture and connect with local communities."
Tapping Into Fandoms
Another exciting way that hoteliers are turning eyeballs is by capturing the hearts of fandoms. While there are guests who prefer fancy duvets and first-class Jacuzzis, there are also guests who want a room that can satisfy their crazy fantasies. These hotel rooms are directed at the geeks who jump at the idea of tasteful thematic rooms that let their imaginations take leap and transport them to their favourite fictional worlds ranging from Disney to Lego or Lord of The Rings. From lavish extravagances to age-old classics, hotels and rooms scream dramatic décor and interior to remind visitors of the movies filmed on their premises or help guests feel connected to their favourite idols and movie stars. For example, The Radisson Hotel in Valley Forge, PA, allows guests to board the Titanic without the threat of crashing into an iceberg. Fans of the 1997 epic can opt to stay in the hotel's Titanic suite – the room is designed after Rose's (Kate Winslet) cabin from the movie.
Highlighting Simple Differentiators
It is high time hoteliers embraced the new frontier: 'Personalisation paves the pathway for succession'. A single step that starts with looking around and highlighting a few key differences can help hoteliers drive out competition and serve throughout the year rather than during just seasonal peaks. In fact, even without constraining it to a particular niche market, hoteliers can also attempt to give guests a unique experience by simple, unique concepts ranging from an Arabian afternoon pop-up coffee to custom-themed cocktails and cooking schools.
Standing out from the crowd begins when something uniquely enticing grabs the attention of the guests and gives them a reason to stay. According to a survey carried out by IBM, over 70% of those surveyed had positive experiences with personalisation initiatives. They also noted that they had an equally high response to both on-property personalisation efforts and those that were delivered via websites and other online channels. The amount of information the tech world opens hoteliers to is unfathomable, and with the implementation of the right tools and software, hotels are now able to cater to their niches like never before!
Travel Bubbles- A New Opportunity?
With the recent pandemic coming back in several waves, many countries continue to struggle to flatten the curve and keep the virus contained. However, something interesting has been trending lately, catching the eye of hospitality providers and giving them a sense of hope. The buzzword "travel bubbles," famously known as "covid corridors," is an agreement between two or more countries to open up their borders for travel without strict quarantine. Travel bubbles may give consumers the confidence to venture out on planes again or book small, local holidays. They offer an opportunity for businesses in tourism-dependent economies to reopen and slowly get back to normal. By focusing on travel bubbles, hoteliers will be able to predict who their customers will be and where they will be coming from. This, in turn, will help hoteliers cater to them and optimise performance.
Check out IDS Solutions that will assist to identify and cater to your niche!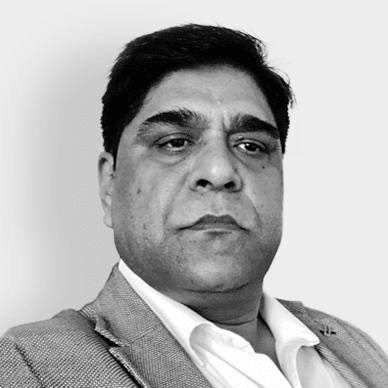 Chief Revenue Officer
As the Senior VP for Middle East & Africa, Rajesh P Yadav lovingly known as "RPY" at IDS is one of our most enigmatic leaders who is extremely capable in strategic planning, business operations and business development. He identifies new potential markets and find ways to build new clients for IDS in these new markets.