The ever-changing consumer behaviour has led to the evolving of marketing strategies used to attract customers and boost revenue in the hospitality sector. Most modern customers spend many hours online researching before booking a hotel. This is one of the primary reasons digital marketing has become the best way to reach potential customers. Moreover, millennials, who account for two-thirds of the buying power in the world, spend more than five hours per day on social media. With customers being more engaged in online platforms, digital marketing has opened pathways for hoteliers to create better brand awareness and sales.
How digital marketing is better than traditional marketing
Despite the long-standing impact of traditional marketing, it is impossible to deny that modern society is living in the internet age. On average, people spend 59 hours a week using the internet. This shows that more opportunities have arisen in the digital marketing sector when compared to the traditional marketing sector.
Digital marketing channels like social media gives hoteliers the ability to see the audience's engagement with the brand and its marketing. The number of shares, likes, and positive comments would help gauge the success of the marketing efforts. The ease provided in measuring the effectiveness of previous marketing efforts would be useful in learning how to improve the next marketing campaign. Another major advantage of digital marketing is the ability to engage in targeted marketing. By getting to know the likes and dislikes of potential customers, hoteliers can adjust and model the marketing campaigns to satisfy specific customers.
Facts to consider when initiating digital marketing
One of the most important factors to consider is the performance of past marketing campaigns. Inability to reach the target market, unconvincing sales offers, and confusing messages can lead to campaign failures. Recognising and avoiding these errors is crucial when building a digital marketing strategy to ensure success. The ability to meet customer expectations is another important part of digital marketing. Hoteliers should make sure that they don't over-promise and under-deliver. Before initiating a digital marketing campaign for thousands of potential customers, hoteliers should collect reviews of their service performance through an unbiased party. Hoteliers can give their loyal customers surveys and gain their opinions on what can be improved about the brand and its service. This will help in understanding the hotel's strengths and weaknesses. It will also help in recognising the key selling points of the hotel, which can then be used when promoting the hotel on digital marketing platforms.
Understanding the demand that the hotel can handle is another essential factor. This is because increasing demand through marketing campaigns and being unable to meet the need will lead to customer dissatisfaction and could also damage the brand image. Before initiating the digital marketing campaign, hoteliers can analyse the capacity that can be handled by the hotel and develop their marketing campaign accordingly.
Aesthetics plays a major role in digital marketing since people are bound to notice unique and catchy content. Before initiating a digital marketing campaign, hoteliers can focus on creating an attractive brand image. They can decide on colours and fonts unique to their brand and ensure consistency throughout the campaign.
Digital marketing is an area with enormous potential for hotels. Hoteliers need to recognise the many benefits brought by digital marketing and consider the above factors carefully when choosing to initiate this new journey in their marketing sector. This will lead them to build an effective strategy for a successful digital marketing venture.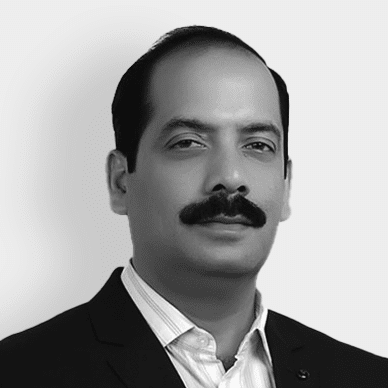 Senior Vice President - Sales, South Asia & South East Asia
He brings extensive industry experience and a track record of success in selling technology and services to global clients across hospitality markets. He has proven to be essential and crucial Sales personnel who is primary involved and contributing to acquiring new clients in South Asia and South East Asian regions.