Chatbot technology has improved rapidly over the past few years. It has gained popularity due to the support it provides for better interactions with customers. With the rise of COVID-19, hoteliers had to face staff redundancy and focus more on cost efficiency. Balancing these factors along with the need to deliver instant help and guidance to customers is not an easy task. These new requirements have massively reinforced the value of chatbots. To have the maximum advantage over their competitors while providing a perfect service to their guests, hoteliers should understand how to use chatbots efficiently in their business, before and during the guest's stay.
Using chatbots before the hotel stay
Chatbots can be used as the main source for hoteliers to gain valuable knowledge about customer habits and preferences before their stay. The information gained through them would allow hoteliers to easily provide guests with offers that are tailored to their needs. The personalised offers created through this information can help hoteliers gain guest loyalty.
By recognising what guests like and dislike through the data collected from the hotel chatbot, hoteliers will be able to develop guest services during their stay in the hotel. The data gathered will also help hoteliers understand the consumer trends beforehand, which will help them enhance the guest experience.
When potential guests browse the hotel website for information before their stay, a chatbot can answer queries instantly and support direct bookings. They can be designed to analyse the questions asked and detect the intention-to-book of potential customers. Chatbots can also detect an intention to reserve a room of potential guests browsing through the hotel website or social media platforms and guide them to the hotel booking engine. It can be further designed to detect intentions like making a reservation at the hotel spa or restaurants, supporting upselling and cross-selling.
The language barrier is another severe obstacle that can be avoided through the use of chatbots. When accommodating foreign guests, language could cause difficulties in communication which, in turn, impact the overall service provided to the guests. Creating a chatbot that can understand numerous languages will help guests directly reach out to the hotel. This will help guests feel more welcomed, leading to a positive impression of the hotel.
Using chatbots during the hotel stay
Most guests look for recommendations of local sites from the hotel. The hotel chatbot will be able to find out the interests and preferences of the guests and the experiences they are seeking through the stay. The chatbots can then use this information to offer the guests personalised suggestions.
Through the chatbot, guests will be able to easily send a message to the hotel staff requesting wake-up calls, room services or even cab services. This will eliminate the need to dial a number or wait in line, helping hoteliers create an efficient service leading to enhanced guest satisfaction.
Apart from this, hoteliers can use chatbots to streamline the guest stay from check-in to check-out. Chatbots can help send guests notifications and helpful updates related to their stays including reminders of dinner reservations, spa offers, city tour dates, and suggest suitable hotel services. Moreover, guests will be able to use the hotel chatbot to effortlessly secure an additional room or extend room booking without wasting time at the front desk. Providing a personalised and quick service as such would help hoteliers create the perfect stay for their guests.
A survey done in December 2020 suggested that chatbots could play a significant role in the future of hospitality. Roughly 46% of respondents claimed to be working on implementing chatbots in their businesses. Proper adoption of this new technological trend would help hoteliers upgrade their guest service through improved efficiency and quick response.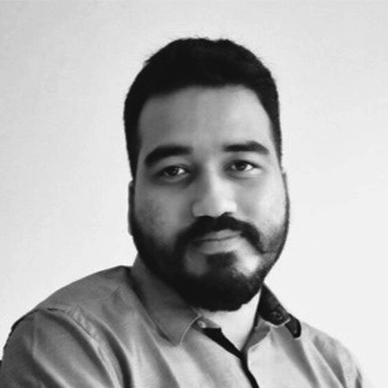 Global Head - Customer Success
He joined IDS Next in 2011 as a product specialist amassing an extensive understanding of hospitality technology and its use in daily hotel operations. His primary task of leading the IDS Next's Technical Support Centre includes managing its 24/7 technical support operations.