The gradual progression of the hospitality industry has made a profound change to the management and business framework of hotels. Even though the management of a hotel is a broad domain, the common variable for all types of hotels is the hotel inventory.
Hotel inventory management is a process that affects all hotel operations. For someone foreign to the concept, hotel inventory management might seem as difficult as grasping a shadow.
What amounts to hotel inventory?
Earlier, hotel inventory consisted of the number of rooms available for sale. However, the definition of this term has vastly developed and become complex with time. Bed and bathroom accessories, restaurants, lobby furniture, housekeeping equipment, and hotel gift shop items are some of the many elements which contribute to the systematic operation of the hotel. It includes every resource used in a hotel on a regular basis which hotel guests might not even consider when checking in.
Difficulties faced
Amongst the many difficulties faced by hoteliers in carrying out inventory management, one is dealing with lost/misplaced items and theft. With the chaotic and busy environment of a hotel, it is impossible to keep track of every asset. If an asset is lost, the financial impact it has on the hotel can be severe. This is very much so if the lost item cannot be found or if items go missing on a daily basis. If the staff divert their time and energy in searching for missing assets, it will have a massive impact on the overall productivity of the staff.
Another such difficulty faced by the hotels is inventory management in the restaurant and bar. The most common uncontrollable areas of the restaurant and bar inventory are when it comes to the meals of the staff and the issues arising due to the ordering system. Often, staff meals are consumed on the job. In situations like this, when the staff grabs quick meals in between their busy schedules, it is impossible to maintain an accurate inventory. This will lead to a massive amount of unaccountable money paid for such food. Stagnant orders are another issue in the inventory management in restaurants and bars, which could lead to a high amount of food wastage.
Hotel room inventory management is another major issue that hoteliers face. Tracking, storing, and promoting inventory across multiple booking channels lead to a high expense of both time and money. On the other hand, mismanagement of hotel room inventory could cause severe financial issues. Constantly being vigilant of the occupancy of the rooms in the hotel and their availability is a must. Failing to do so could cause a massive impact on the hotel's reputation since customers will have to turn back due to the unavailability of rooms.
Benefits of using technology
Collecting data, cross-referencing, and assessing is a tedious and time-consuming process. However, having software that is automated to carry out these tasks could result in high efficiency. The software would assist in the seamless connection and data sharing in real-time. Hoteliers will have the ability to combine and analyse comprehensive data and monitor performances. They will also have the ability to make more timely and informed decisions which would contribute to the increase of the overall revenue of the hotel.
IDS solutions could be the ideal software in helping to overcome the difficulties faced by hoteliers in inventory management. IDS' FortuneNext 7.0 is an all-in-one hotel ERP that enables simple and more efficient operations across all the departments of a hospitality organisation. It coordinates all hotel operations through a centralised integrated system avoiding the hassle of multiple, self-contained systems. Its key benefits consist of an exhaustive guest history maintenance, management, and assessment of stock fluctuations across the hotel premises on a single system, material management, and provision of instant updates on stocks and sales. It is integrated with a financial management system that provides detailed reports to assess asset depreciation. It eliminates the need to manually enter details of transactions, preventing any discomfort the hotel management faces in maintaining an inventory. IDS software could be the one-stop solution for all the hassles hotels face on a day-to-day basis when maintaining a sound inventory system.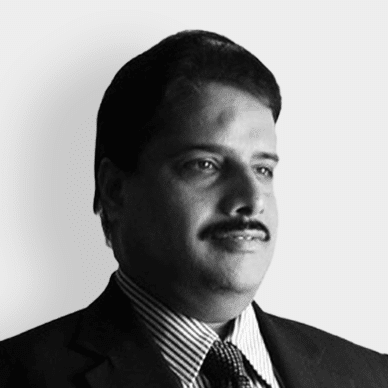 Vice President – Professional Services
He joined IDS Next in 2011 as a product specialist amassing an extensive understanding of hospitality technology and its use in daily hotel operations. His primary task of leading the IDS Next's Technical Support Centre includes managing its 24/7 technical support operations.