Have you ever dreamt of a workplace that doesn't constantly condemn you to work beyond the agreed working hours?  A place where you can even wake up at 8:55 am and start working at 9 am and leaves no place for the signature overworked dark circles. 
Or an employer who understands your commitments to your partners, children or parents? 
This might sound unrealistic, especially with corporations throwing out benefits as buzzwords to attract new talent. But yes, it's true. We do exist.  
At IDS Next, we certainly don't want 'welfare' to end on paper. We understand alongside financial independence, your well-being, freedom, and happiness also matter to fulfil #lifegoals.   
A melting pot of cultures 
Team IDS represents a diverse and inclusive culture with members from multiple parts of the world, including India, Sri Lanka, Ethiopia, Ghana, Kenya, Vietnam, Nepal and Dubai (and we plan to grow). As a multinational company with a global mindset, we are in a unique position where we can acknowledge and enjoy the beauty of diversity and inclusivity.   
The IDS doors are always open for people from any background, irrespective of ethnicity, age, race, gender, ability and sexual orientation.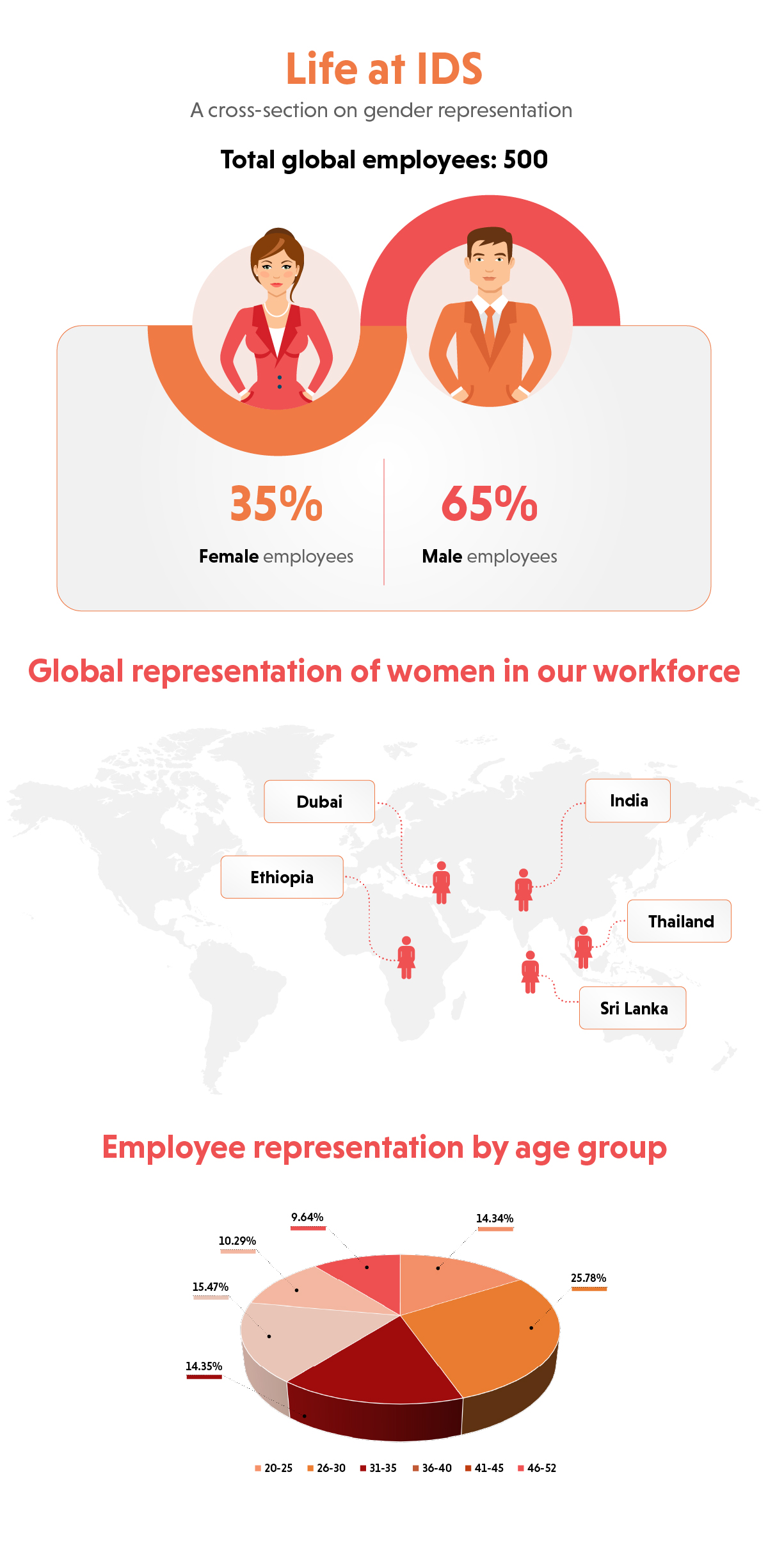 We like to make our actions speak for themselves; one of our immediate goals is to increase accessibility across our global offices, with the right resources to accommodate different lifestyles.    
Talent of all levels   
From industry veterans with multiple years of experience under their belt to youngsters who bring fresh world views, our workforce consists of a great combination of talent, experience and skill. That hybridity makes our work more holistic and energetic with old tricks of the trade and what's in vogue in the world.   
As a new employee, the progress of your career doesn't end after we hire you. It's a continuous journey of dedication by you and us. Yes, you read that right; we not only love to see our talent going places but make sure to back that progress.   
IDS Next invests in employees' future; encourage, motivate and assist them in choosing the right skills and knowledge to enhance their career and role in the company.   
Safe space for all  
Our benefits go beyond just the average programs. We define welfare as a combination of work resources and employees' mental, physical and social health.   
There is no place in the company for discrimination. Every employee is treated with acceptance, freedom of speech and peer recognition at all levels in the company hierarchy. In our open and prejudice-free space, no voice goes unheard because, as queen Galadriel aptly said, "Even the smallest person can change the course of the future." 
A great work-life balance is always respected at IDS Next where employees—from parents with little ones back home to interns juggling work with studies—have a chance to maintain an excellent work-life balance and have healthier relationships in and outside the office.     
With a great workplace comes great contentment!
Here at IDS, we believe in commitment to whatever endeavour; but at the same time, no one should go beyond their capacity or sacrifice their 'me time' to keep their job.
We look forward to exploring what you bring to the table—come experience the IDS life with us!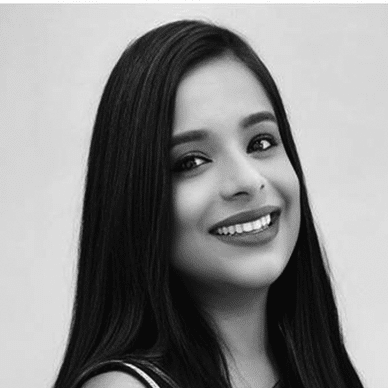 Head – People & Culture

As a seasoned HR practitioner with extensive performance-driven experience in the Human Resource Industry, Neetu excels in managing multicultural environments, building and retaining high-performance teams and change management. She is also pioneering the design and implementation of company policies promoting a healthy work environment.